By now, you guys know that I am a real fan of
Rina's Scripture Challenge
! She always provides a beautiful piece of word art to help inspire the most wonderful pages, and it is free! The theme for the month of June is based on the concept of PURPOSE. Here is a preview for this week.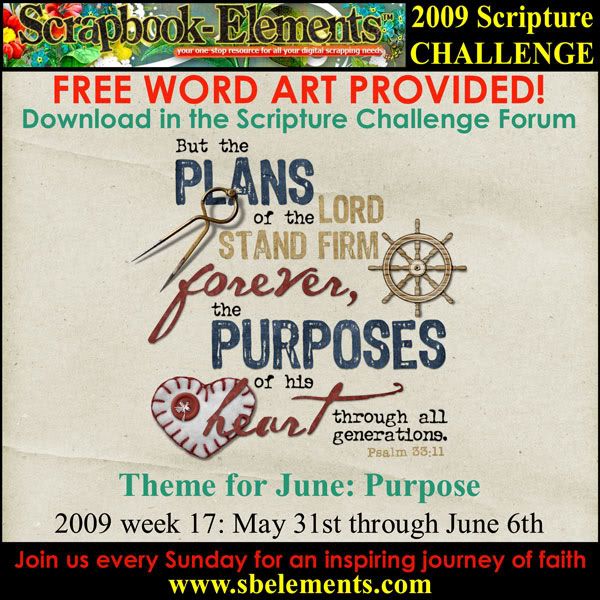 The word art is available
HERE
and the deadline for submitting your creation is June 6th.
For my submission I used
Rina's Something Nautical Page Set
with a photo of my oldest son with his sons on the Gulf Coast of Mississippi in 2006.
If you would like a better look at my layout, just click on the image to be taken to my gallery, and perhaps you can leave a little love while you are there. Below is the lovely Posting Gift you will receive for taking part in the challenge.
I will look forward to seeing your lovely creation there! Have a great week and Happy Scrappin'!