Rina has this week's scripture challenge posted at SBE continuing the theme based on "Abundance" with another wonderful piece of word art from Luke 12:15.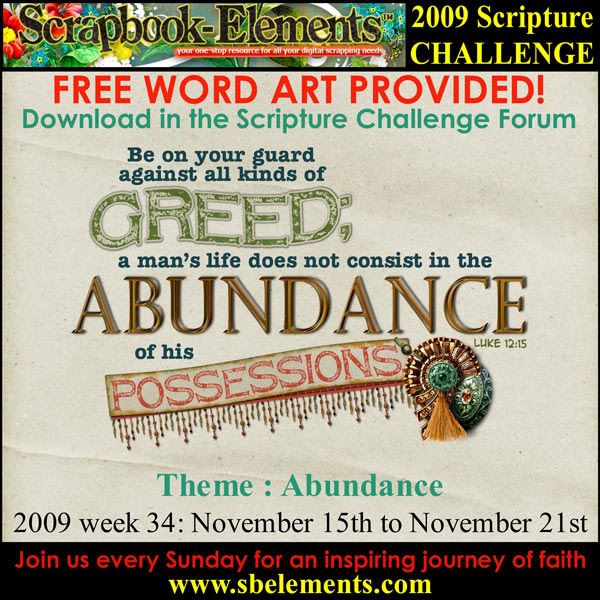 Run over to the SBE Forum to join in the challenge and get the wonderful word art...
Scripture Challenge with Rina Kroes
The deadline for submitting your creation for this challenge is midnight on Saturday Nov 21st in order to get the lovely posting bonus.
Rina and Kimmi have lots of
NEW RELEASES
in the SBE store today as well so don't forget to check them out!
I found some QPs on my hard drive this week that I would like to share with you today as well using products by Rina Kroes.
The quick pages are in two separate downloads so you can get one or both if you would like.
I hope you enjoy them! Happy Scrappin!
****NO LONGER AVAILABLE****